Today, May 5, 2021, the long-awaited sixth Boeing 787 Dreamliner with humanitarian cargo on board landed at the Tashkent International Airport!
5 May 2021
Dreamliner has focused on comfort. New liner will immediately surprise you with the wide entrance area and microclimate system. Business class of Boeing 787 is equipped with full-flat seats, while the economy class has an increased seat pitch.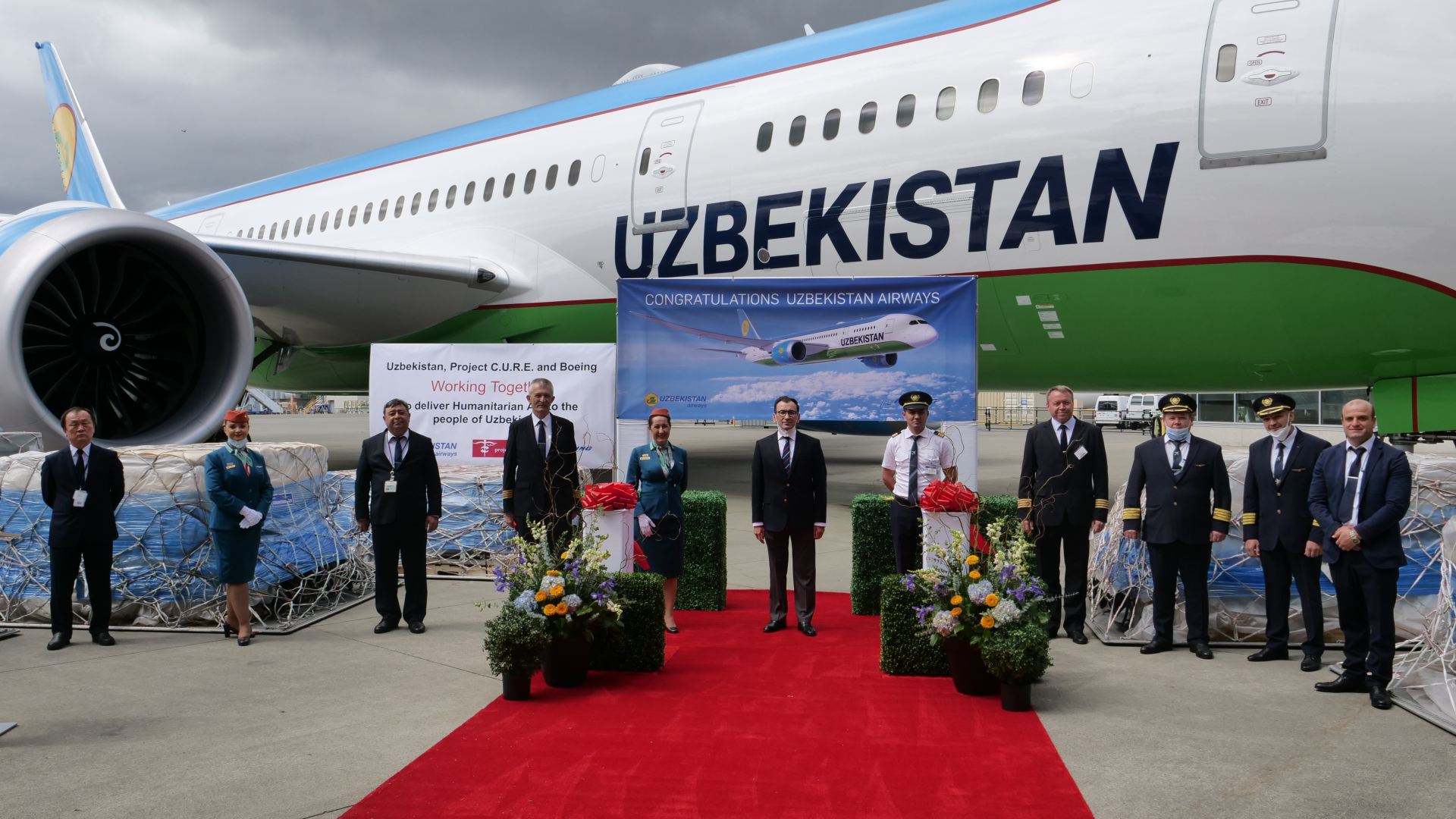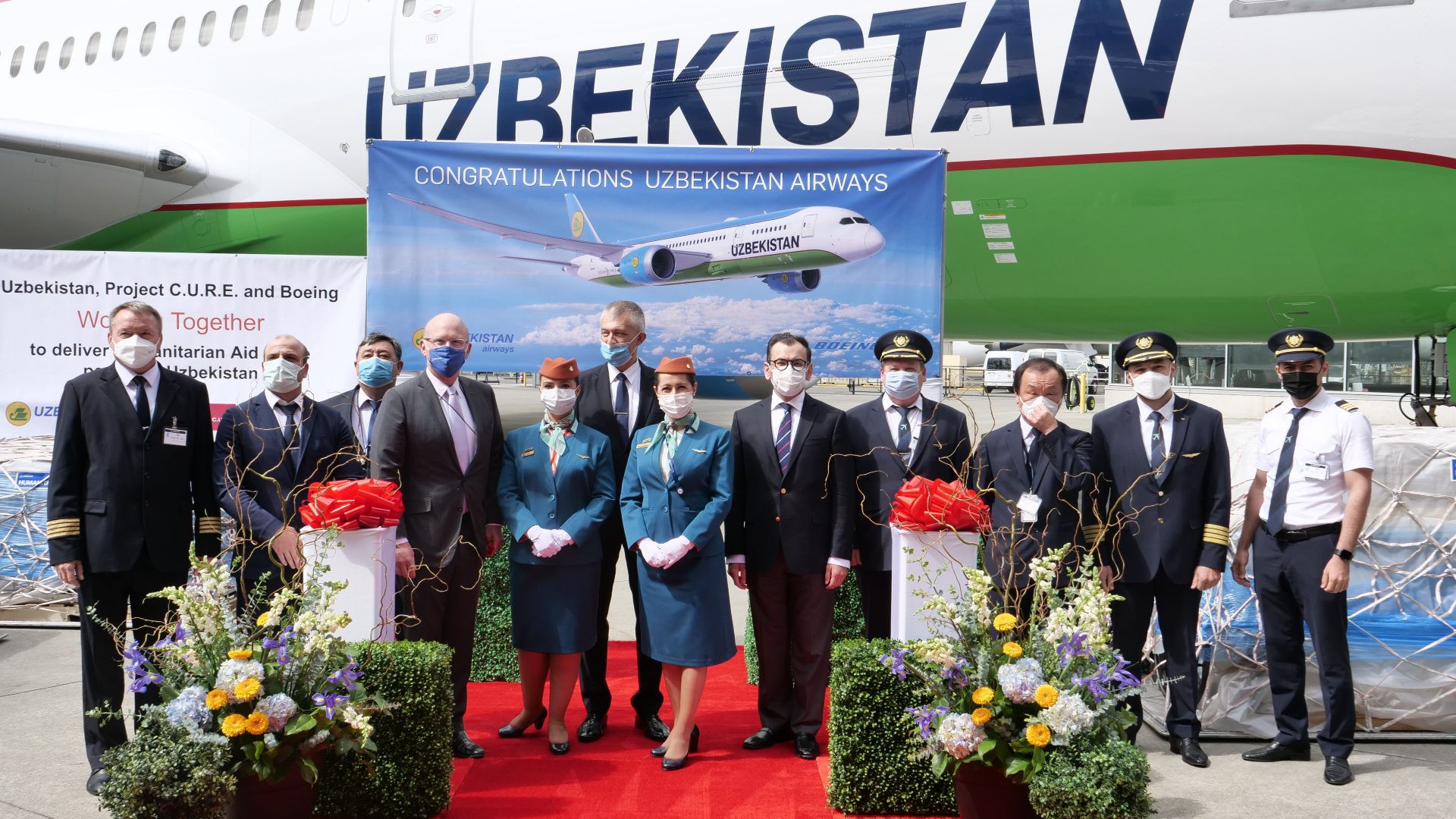 The sixth Boeing 787 arrived in Uzbekistan with the third batch of humanitarian aid in the fight against the spread of SARS COVID-2. In future, the humanitarian cargo will be transferred to the Aral Sea region.