Spares undoubtedly have a number of advantages over other types of transportation. Freight flights JSC "Uzbekistan airways" is:
The ability to deliver the goods as soon as possible;
The quality and speed of transportation regardless of the season;
High degree of protection of the safety of cargo;
The ideal way to fast transport of perishable and bulky goods over long distances.
For air transport can be taken various national economic goods, equipment and personal property of citizens, packaging and character properties allow their safe transportation.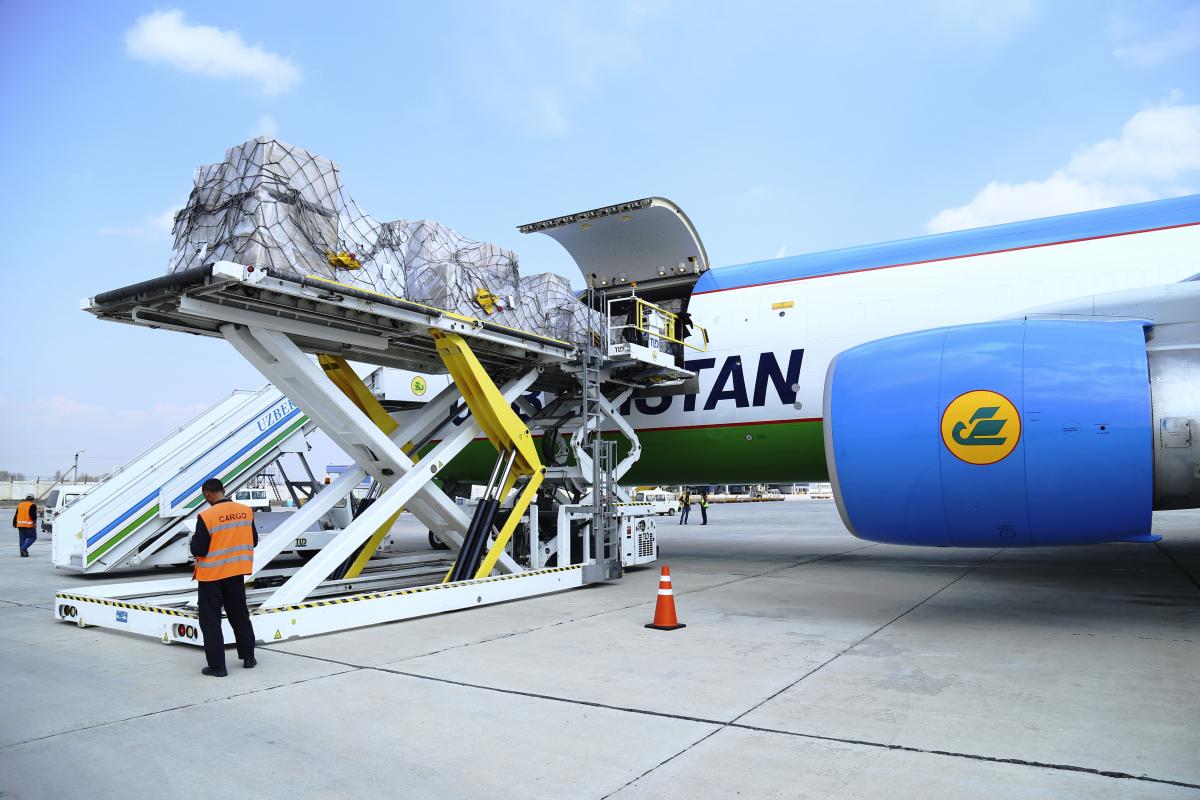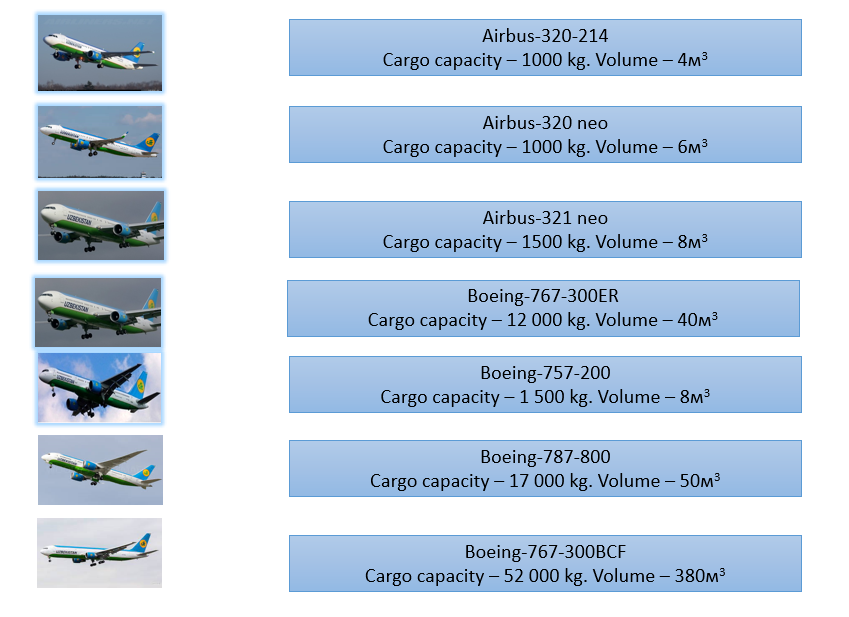 The acceptance of the usual places cargo weighing up to 150 kg is made on general grounds. Place cargo whose weight exceeds the weight limit and the size dimensions exceed the loading hatches and cargo compartments of passenger ships is considered cumbersome and accepted for carriage in accordance with the rules of transportation of heavy cargo.
To be accepted for air transport some types of cargo (perishable, hazardous, radioactive, animals, etc.), which require special conditions of transportation.
Cargo should be packed with the specific properties of the cargo so that when conventional treatments ensured his safety during air transportation, as well as exclude the possibility of harm to third parties, damage to other goods or property Airlines.
The Airline has a right to examine the packaging and contents of any cargo space and to verify the correctness and sufficiency of the information or documents provided in respect of any cargo.
Some countries have restrictions on the import of certain types of cargo. Goods whose import is prohibited by most countries, are:
obscene, contrary to the principles of the social system of the country literature and objects;
items packed in plant materials (hay, straw, grass);
counterfeit money, securities, stamps and equipment for their production;
drugs and psychotropic substances.
The shipper is responsible for enforcing the state of export, import and transit formalities, registration required export licenses, permits, certificates and other documents required by the national legislation of the country of origin, transfer and destination.